Thursday, October 03, 2013
I always wonder why I bother blogging again when I know that virtually (get it? get it? lol nvm) nobody reads
blogs
anymore.
But then I read my older entries and I realise that it doesn't matter; I love reading them. :)
Hello world (or well, hi me)! Jumping out after 9 months of disappearance, to tell you that I have absolutely nothing interesting to say.
*awkward silence*
Well.
Posted at 11:58 pm by waiee



Monday, January 21, 2013
I don't know where to begin.

I have been stuck in yet another dilemma (will they never end lol), doubted myself and doubted others, worked out a contingency plan to avoid what I knew would undoubtedly come, and stood up for what I believed in.. and well, here I am.

Thanking God for the little things, however much the sacrifice has been, or will be.

I don't think I will ever be fully satisfied. There will always be something lacking or something that could be done better.. each time I miss them, who I was, and who I still am at heart, if I'm honest with myself.

But love alone wasn't enough. Not this time.

No one is irreplaceable; not to you.

The rightful son and heir, and the sickly adopted daughter.. I amuse myself to no end sometimes. :p

Another day, another book.. already I'm getting used to it. :)


Posted at 08:31 pm by waiee



Thursday, December 06, 2012
When The Going Gets Tough..
Was clearing up my desktop when I stumbled across this conversation I had with ZQ earlier this mid-year:
Me: eh have u sent ur enrolment confirmation to MK?
ZQ: yeah
Me: audit right?
ZQ: huh?
ZQ: what audit?
Me: the paper?
ZQ: FR LAAAAAAAAAAAAAAAAAAAAAAAAAAAAAAAAAAAAAAAAAAAAAAAAAAA
Me: HAAAARR?!?!?!
ZQ: OMGGGGGGGGGGGGGGGGGGGGGGGGGGGGGGGGGGGGGGGGGG
Me: I TOT WE SAY AUDIT!!!!
ZQ: NOOOOOOOOOOOOOOOOOOOOOOOOOOOOOOOOOOOOOOOOOOOOO
ZQ: audit during peak next year ma
Me: NOOOOOOOOOOOOOOOOOOOOOOOOOOOOOOOOOO
Me: :-O
Me: WHY U NO REMIND MEEEE
ZQ: u serious anottttttttttt?
ZQ: omggggggggggggggg
Me: no jk
Me: hahahaha
Me: FR
Me: :p
ZQ: I HATE U
Me: hahaha
Me: don hate me laa
ZQ: SERIOUSLY
Me: kidding abit onli ma
ZQ: I HOPE THE BIG LIZARD WILL FIND U
Me: hahahahah
Me: omg i'm laughing in office
Me: so san fu want to laugh but cannot laugh
Me: =.=
ZQ: HAHAHAHAHAH
Posted at 05:43 pm by waiee



Wednesday, October 24, 2012
Play It, Win It, Claim It
It is a humbling experience, to know that with a little faith, a lot of love, support and hard work.. being pushed when you want to give up, pushing
yourself
so as not to let down the ones you've come to know and love.. in the end, when you reach the place you want to be, how can I explain how I feel to make you understand?
It isn't something big, and it isn't even something I should feel so strongly about.
But I do.
I think we all do.
I am taken by surprise, and I am happy.. thankful.
I am touched by the support we have received; by the faith they have demonstrated in us, cheering us on.
And I am grateful. Just so grateful for everything.
I want to hug every single one of the nine other girls who have trained with me, learned with me, taught me, supported me and went through the ups and downs with me.. and tell them that we did it.
We did it.
Again.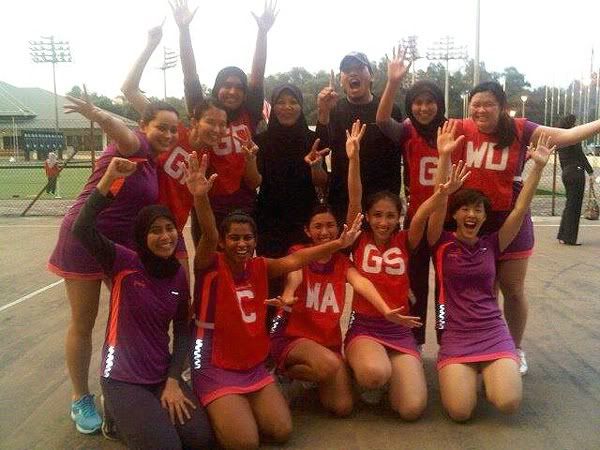 Defending champions <3

And it was worth everything we went through.
Posted at 11:49 pm by waiee



Monday, July 09, 2012
ZQ: hahahahah
ZQ: i can imagine how is it like
Me: nooo u can't imagine, because when i found out my mistake i actually imagined jumping out of the building
Me: ahahaha
Me: DAMN SHY OKAYYY
Me: :'(

And that, my friends, is why I will never click prepared for anything ever again.
Posted at 04:24 pm by waiee